To book a reading please contact
217 Records
.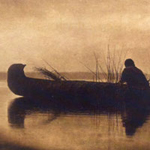 Introduction from The Song of Hiawatha performed by Michael Maglaras
In this video, Michael Maglaras performs the introduction from Henry Wadsworth Longfellow's
The Song of Hiawatha
. This excerpt was filmed at Michael Maglaras's historic six-and-a-half hour live reading of the complete poem to a sold-out audience at the St. Lawrence Arts Center in Portland, Maine on December 1, 2007.
Watch-->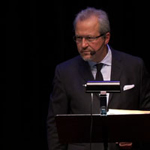 Michael Maglaras reads Barbara Frietchie
Michael Maglaras reads John Greenleaf Whittier's poem
Barbara Frietchie
. This performance was recorded before a live audience at the St. Lawrence Arts Center in Portland, Maine on Sunday, December 12, 2010
Watch-->